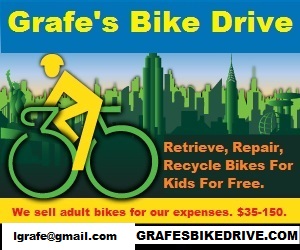 Grafe's Free Bike Drive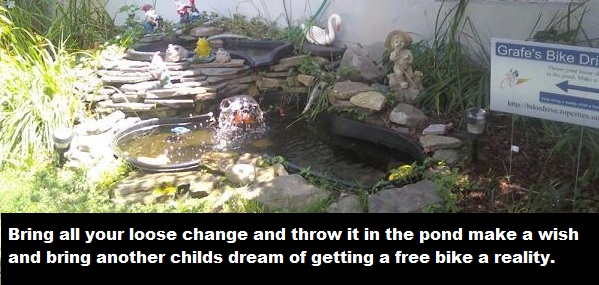 Grafe's Free Bike Drive
67 Washington St
Middletown NY 10940
Call us to see if bikes our available.
To RESERVE for you. then you can pick it up.
Appointment Only 914-443-2474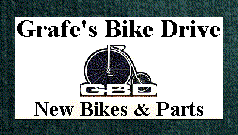 We appreciate any bike donation anyone has.
Helps the next kid get a bicycle too.
---
We always have bikes but they go in and out so fast.
Please call get on a list today.
Tell me the sex and age of your child if they
have special needs like training wheels or a helmet.
914-443-2474